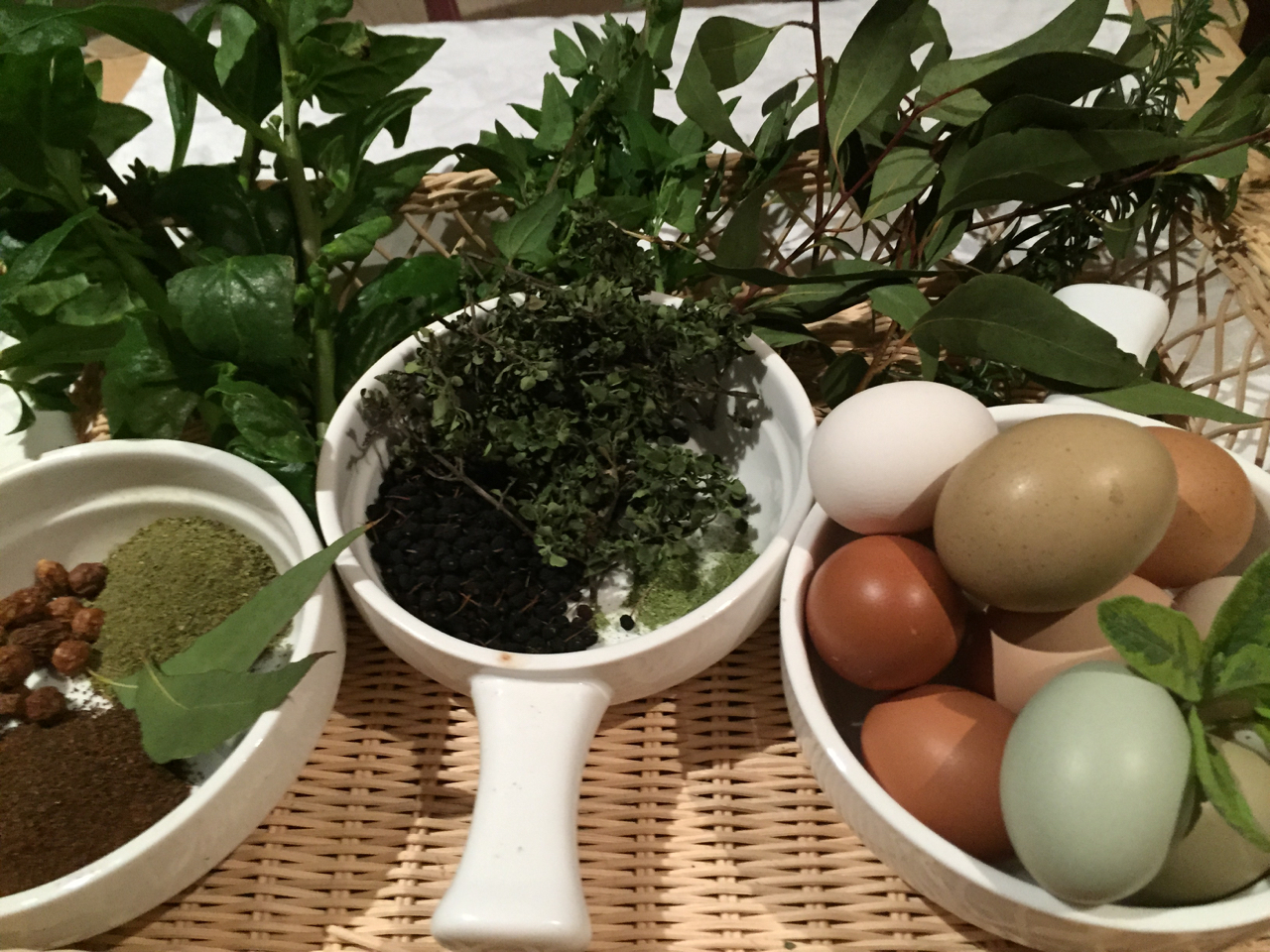 Add new flavours to your palate and foster an appreciation of edible natives often found in the Canberra region with Bent Shed Produce's Fiona Porteous. Fiona is an avid foodie who grows and uses native plants in her everyday cooking. This hands-on workshop will show you how easy it is to incorporate edible natives in simple dishes.
Using ingredients Fiona has grown or sourced from local growers, learn how to make an impressive three course meal that explores the subtle and unusual flavours of edible cool climate natives.
The menu starts with versatile and elegant olive oil crackers with native salt mixes. Fiona will demonstrate different variations to compliment a variety of starters. Robust mountain peppersalt crackers pair well with strong bitey cheeses, olives and cured meats whilst delicate lemon anise crackers are best for dips and salsas.
A main dish of grilled mountain pepper kangaroo with warrigal greens highlights the versatility of the mountain pepperberry. It's intense peppery taste and slightly tangy berry aftertaste works wonders in a simple marinade for lamb, goat or other game meats. Lemon anise warrigal greens (and other seasonal greens) cut through strong flavours, adding balance to the dish. An excellent substitute for English spinach, silverbeet, chard or beetroot greens, warrigal greens thrive over the warmer months in Canberra.
Forrestberry meringues dipped in pepperberry chocolate with watteleseed cream make an easy to prepare and impressive dessert. Also known as strawberry gum, the forrestberry herb is the leaf of the ordinary looking Eucalyptus olides. The sweet scent of the forrestberry sweetens meringues on the nose without an overbearing sweet taste. Wattleseed cream brings warmth and nutty tones to the dish. Enjoy dessert with wattleseed tea, coffee or chai or a lemon myrtle tea.
Fiona will also share her wealth of knowledge about using and growing native ingredients as we cook together. She'll discuss other uses for a variety of cool climate natives and share her tips for growing edible natives in your backyard. Just try stopping her!
Suitable for all skill and interest levels, this workshop is sure to be a treat for home cooks and growers alike who are looking to celebrate truly Australian favours.
Vegetarian and gluten free options available. Email sustainability@canberraenvironment.org if you have any dietary requirements.
Please note this menu is subject to change, depending on seasonal availability.
Refund Policy: Tickets are non-refundable and cannot be transferred to other workshops
$80